Blue Bulls Rugby League

News Report
New season begins
Author: Steve Smith, 01/01/18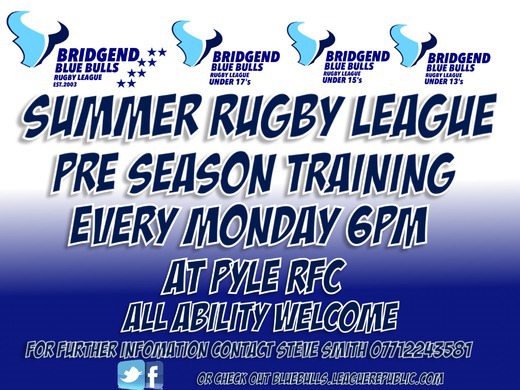 With 2017 behind us, the ups and downs put to bed its time to rebuild.
On the field Pre season is the place to start every Monday till further May we will be running open fitness and skills sessions. If the weather is too bad a indoor video session will be running.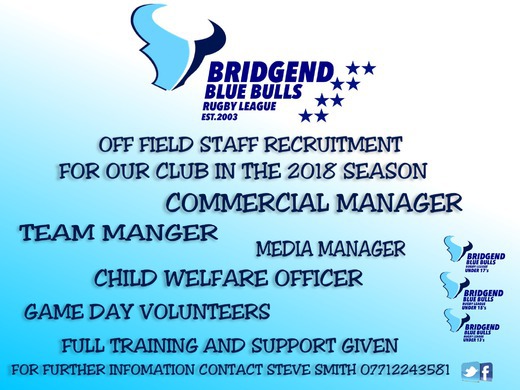 Off the field we need to strengthen the team, with multiple positions available.
Junior coaches, team managers and first aiders. Also fund raising committees will be needed to progress.
The club as a whole are looking to recruit:-
*Commercial Manager to build businesses relationships in the community.
*Club welfare officer to manage duty of care to children and adults involved in the club.
*Media Manager to update website and social media. Write match reports and raise the profile of the club online.
*Team Manager or assistant to help team running.
*Game day volunteers to prepare the on and off field requirements.
If any of these positions interest you please get in touch via email to tmbluebulls@gmail.com or call Steve on 07712243581

Follow the site to get the latest news and results straight to your email