Blue Bulls Rugby League

News Report
​Local companies join the Bulls community.
18/03/18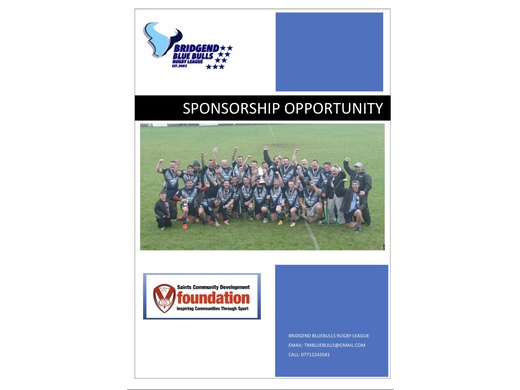 In the last couple of weeks local companies have expected an interest in supporting our club in the upcoming season.
The Workshop has taken a custom package which is mutual beneficial to both parties.
Run by Owen Williams this new fitness and Theropy centre in Ceri Cribwr offers private PT sessions and Sports Theropy in its own private gym and Theropy clinic.
Cornelly Local is sponsoring Ethan Granville. Cornelly Local is a Facebook page that gives daily updates, events and pictures from Cornelly and Bridgend area.
Welsh Ales will be a player sponsor. (Player to be allocated) run by Neil Goodman Welsh Ales is Wales only Home beer deliver service. Delivering bottled beers from mainly micro breweries to your door.
Centre Great is sponsoring Lewis Rees. Centregreat is a company with a wealth of experience in various sectors Lighting, Rail, Engineering and any more.
Scorpion home improvements will be a player sponsor (player to be allocated) Jared Vanagas. Scorpion home improvements are a local experienced upvc company. Who offer fair prices with no pressure with a full 10 year guarantee.
We welcome any company or individuals who wish to sponsor a player and our club in our quests this season and beyond.
See the link to all our packages
http://images.leaguerepublic.com/data/documents/584560376-2018_sponsorsp.pdf

To see any of our sponsors link on the image on the bottom of the page.
Follow the site to get the latest news and results straight to your email