Blue Bulls Rugby League

News Report
Call to arms
Author: Steve Smith , 02/07/18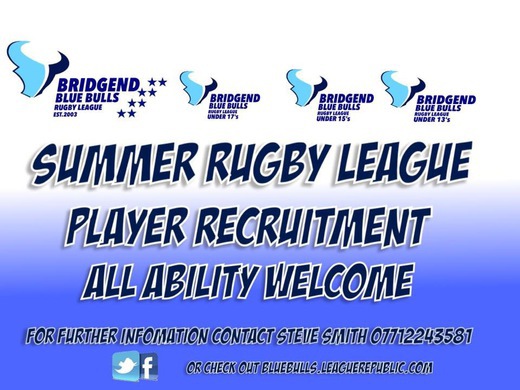 We haven't folded, we have had players leave to further their development in other clubs with greater numbers. We had a small squad at the start of the season and have seen a decline in communication and commitment.
We are calling past and present players to come forward to help finish this season. We have 2 Saturday 2 Wednesday and a Friday night games to complete this 2018 season.
We failed to finish last season dropping out of the last regular season game then a quarter final.
We don't want this to happen to such a historically successful club which really is still in its infancy.
We need rugby league to succeed in the town, county, region and country. But we need commitment to succeed as a club we have superb off field staff who work tirelessly to provide rugby league to players aged 11 up. The club has 2 junior sides which are thriving and are on course for grand final spots but this needs to be replicated at under 17s and senior level.
So if you have a interest in playing please get in touch. No experience in league necessary just a love for rugby.
Please contact us on Facebook Twitter or email
Follow the site to get the latest news and results straight to your email